Shipping
Below are our typical shipping times for U.S. customers. Our warehouses are located in Hayward, CA and Merrimack, NH. Most orders ship within one business day, if inventory is available. Shipping times may vary depending upon the product ordered.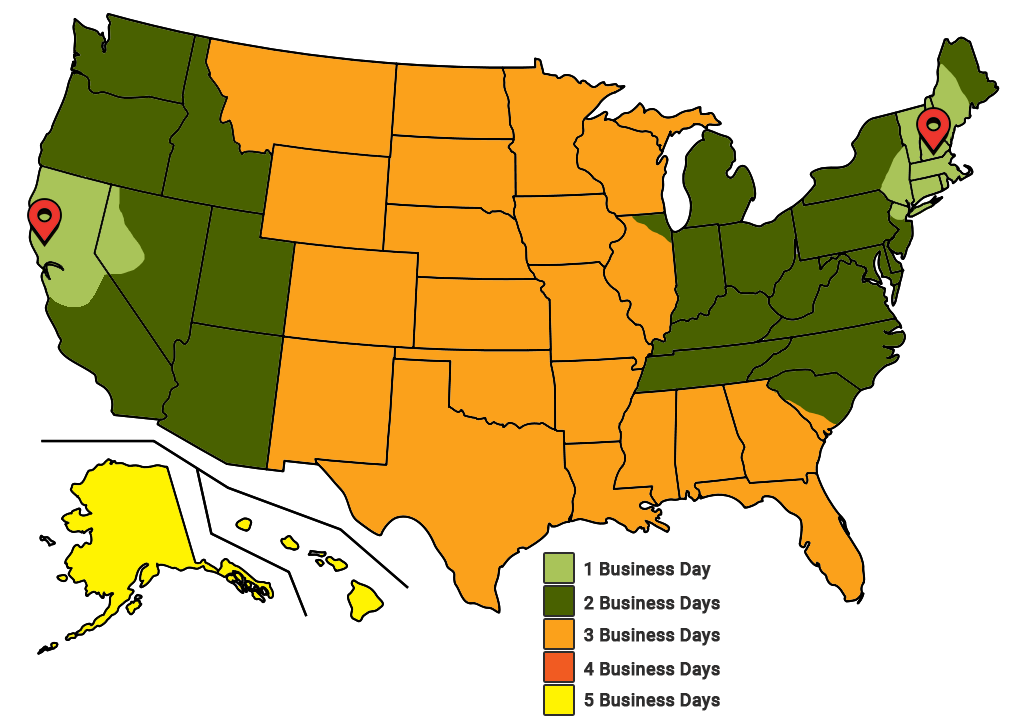 Shipping Deadlines
Items which are readily available in our warehouses can ship the same day if the order is completed prior to the deadlines listed below:
East Coast: 10:30 am EST
West Coast: 1:30 PM PST
Canada Orders
We ship directly to Canada via FedEx. Just provide your address at checkout. All customs fees are included within the pricing provided.
International Shipping
Outside of U.S. and Canada: We will ship to your U.S.-based freight forwarder. Provide their address for shipping at the time of checkout. Learn more about international shipping and freight forwarders.
Backorders
*Occasionally, inventory may be unavailable. In the case of a backorder, we will contact you to inform you of the extended lead time and the status of your order. If you need current availability for products and/or expediting options, please contact us at 603-232-8229.