About Good Start
We are a small team of people who are passionate about promoting sustainability through the use of compostables. We believe that composting is the environmentalism of the future, and work hard to spread the knowledge that there are alternatives to disposable plastic.
Our company's founder Ken Jacobus started Good Start Packaging in 2009 because he wanted his children to know that he valued the earth - and had the courage to act on those values - to create a healthier place for them to live. Reducing disposable plastic use is our key mission, in addition to helping our clients be more successful.
We know food service operators need reliable, fast delivery, so we operate multiple warehouses in the U.S. and deliver most orders in 24-48 hours. We are deeply grateful to our clients and to everyone who takes steps to help the environment.
Our Products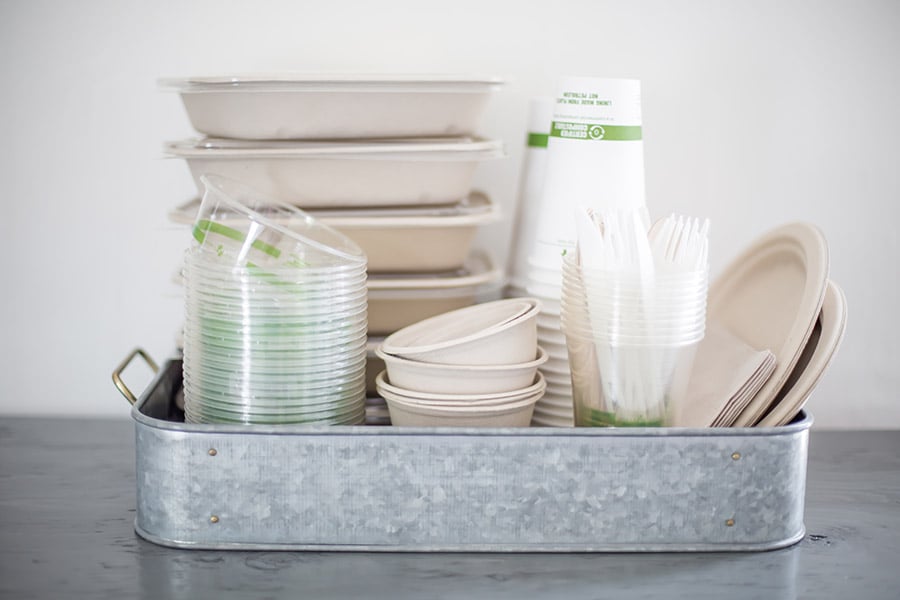 Our focus is on making certified compostable foodservice packaging easily accessible to restaurants everywhere. Aside from reducing the amount of plastic which ends up in the landfill or our oceans, compostables also:
Use less energy and water to manufacture
Cause less pollution than petroleum-based items
Come from renewable plant-based resources
Learn about compostable materials

Our Clients
Thousands of restaurateurs worldwide trust us to provide fast and reliable service. We understand the industry and work hard to be sure we're able to supply restaurants, cafes, food trucks, and hospitality with healthy and high-quality compostable packaging.

Our Team
Hello, nice to meet you! All of us here at Good Start believe in what we do. If you have any questions, please reach out and let us know.
Ken JacobusCEO & Founder
Evan Geddes Senior Account Manager
Mark Winslow Account Manager
Julia HyndmanClient Services
Doreen Chaisson Office Manager
Jo HarveyExecutive Assistant