Paper Bowls
Eco-friendly and versatile, these paper bowls can be used as soup containers or ice cream cups. Available in a variety of sizes, these disposable paper soup / ice cream cups have two different lid options. The flat lid is perfect for hot soups and the domed lid allows room for scoops of ice cream and toppings, frozen yogurt or acai bowls.
100% compostable | Made from FSC certified paper | Lined with bioplastic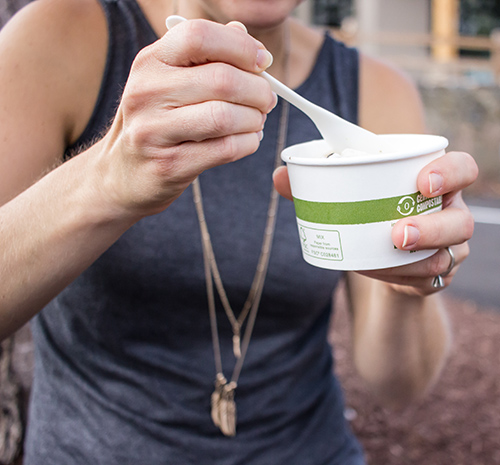 We use these bowls for our homemade soups and love them! They are a great shape and size for soup and the bowls are also compostable, and say so on the bowl so that the customer knows as well.
16 oz. Paper/PLA Bowl | 500 count
_____________________________________________
Want to customize your paper bowls? We offer custom printing.