Posted by Good Start Packaging on 8th Dec 2021
The craft beer industry has exploded in recent years, and we mean exploded. Between 2014 and 2018, the number of regional breweries, microbreweries and brewpubs nearly doubled. And in 2018 alone, the craft beer market brought in $27.6 billion dollars, 13.2% of the overall beer market.
Visiting independent breweries has become a regular pastime for local beer drinkers and tourists alike. So much so, that "beercations" have become somewhat of a thing. A recent study by Visit Anaheim revealed that seven in 10 Americans have traveled to a destination specifically to sample the alcohol in the region and 72% of beer drinkers said that they have dedicated vacation time to go to a tasting at a local brewery.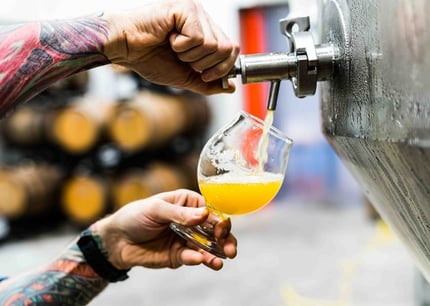 With all of this amazing beer flowing, serving quality food has often been an afterthought for busy brewers. But, one start-up called BrewBox Foods is hoping to change that.
A food delivery program that offers breweries the option to sell craft foods to complement their craft brews–with minimal effort, BrewBox Foods is feeding hungry beer-loving Floridians across the First Coast.
"The team includes two chefs with more than 25 years of combined culinary experience, a food safety expert, and me," said Heather Schatz, Founder + VP, Marketing. "We're all friends and enjoy going to local craft breweries, both to try new beers and support local businesses. However, at one point or another, we've all left earlier than we really wanted to in search of food."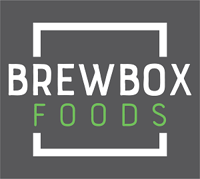 "The idea of BrewBox Foods really clicked when some of us went on a Jax Brew Bus tour last May, for a friend's birthday. We ate something beforehand, but by the time we got to the last brewery, we were pretty hungry (only one of the three stops had food onsite; and it was the first one we went to). So, the conversation turned to what we could do to change this, and that became our "aha" moment."
With more than 200 active breweries across Florida, Heather and her team realized there was a need that they could fill: help brewers expand their businesses while feeding hungry patrons who would hopefully stay longer to enjoy more beers.
BrewBox Foods' plug-and-play solution gives breweries the feel of a more full-service establishment. They incorporate seasonal ingredients, local flavors and the latest culinary trends into every item to ensure perfect pairings with their brewers' selections.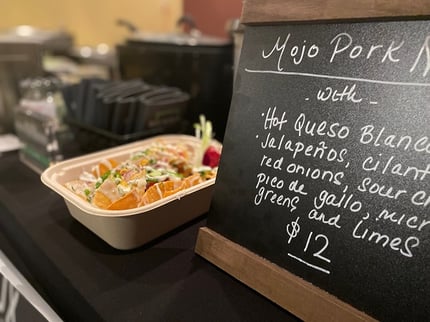 When asked about why they chose to use compostable products in their business, Heather said, "The short answer: We all have kids, and want to do what we can to help make the world a better place for them."
"The long answer: We are all long-time recyclers, and some of us are also gardeners and use compost in our gardens. We all follow the news, as well, and are familiar with issues like global warming and the push to ban single-use plastics. So, it was important to us to find a packaging solution that was easy to clean-up, but didn't create more waste. Once all agreed that this was a priority, and a key part of our mission, we spent a lot of time researching and testing various types of eco-friendly packaging, until we discovered the perfect ones."
BrewBox Foods currently uses 8 oz. deli containers, fiber clamshells and plates for their sun-dried tomato + ale pimento cheese dip, charred corn + chipotle salsa, weekend specials, and BrewBox Live pop-up events.
When asked what they like (or don't like) about the containers, Heather said, "They are beautiful, and showcase the products we place in them in a stunning manner. Plus, they are durable for our needs, but also break down easily for the environment's needs."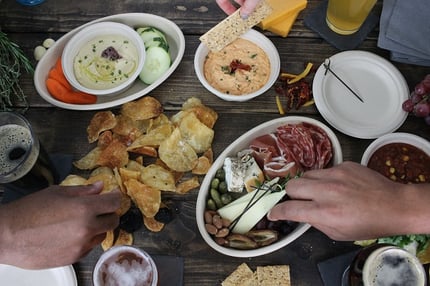 "Many of our clients and customers have commented on how lovely our presentation is, and the packaging plays a key role in it! In addition, many of these individuals have told us how much they appreciate the fact that we chose to be forward-looking and make eco-friendly packaging a priority from the get-go!"
If you find yourself in the Jacksonville Florida area, try to take some time to stop into a local brewery to sip local beers, snack on some tasty bites and take in all the sunshine state has to offer.